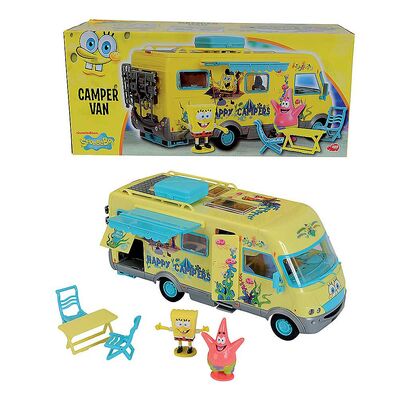 The SpongeBob Camper Van PlaySet is a sequel to the SpongeBob Plane PlaySet. The set features a yellow van with different SpongeBob pictures on it. The set comes with two figures, SpongeBob and Patrick. The figures are the same as the ones from the plane set too. The roof of the van is removable so you can put the figures inside. The set also comes with a yellow table and two blue chairs for them to sit at.
Ad blocker interference detected!
Wikia is a free-to-use site that makes money from advertising. We have a modified experience for viewers using ad blockers

Wikia is not accessible if you've made further modifications. Remove the custom ad blocker rule(s) and the page will load as expected.