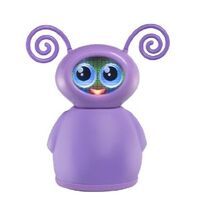 Fijit Friends Interactive Toys are small robots that can interact with kids. They respond to sentences and jokes, and can also move. They also sing and dance, as well as perform songs unique to each character of the Fijit group. This toy retails for $50 and is not meant for children under three years old.
Ad blocker interference detected!
Wikia is a free-to-use site that makes money from advertising. We have a modified experience for viewers using ad blockers

Wikia is not accessible if you've made further modifications. Remove the custom ad blocker rule(s) and the page will load as expected.